In lieu of in-depth analysis, I give you, the reader, something to entice you to play along at home. I give you....a time signature commentary.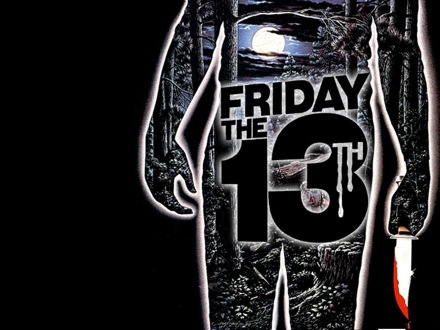 1:01—the first breaths of "ch ch ch ah ah ah" are heard
2:15—there's no way she's really playing that guitar. And seriously, what camp is this that they're able to know so many crap songs in the key of E?
3:38—niiiiiice shorts. Did you borrow those from your girlfriend?
4:26—I've never been walked in on like that. That I know of. At least not by someone obviously holding a butcher knife.
5:20—Watch that glass! I'm working here!
7:09—I will own one of those external frame backpacks one day. I swear it.
8:34—I dig Annie's freckles. And those innocent eyes. And the orange plaid.
9:14—Careful where those hands go, Enos.
11:32—What the h is an "American original"? Blue jeans? The funky chicken?
12:40—KEVIN BACON makes his first appearance. His buddy makes an obvious pass at his girlfriend.
13:54—I kid you not, there's a picture from when I was 4 years old of my Dad looking just like Steve Christie.
15:25—Just kidding: this is really Jim Yates' older brother.
18:56—This guy cannot be killed off soon enough. But I must wait until 40:23. Oh, cruel fate.
19:31—The part that freaks me out the most about this movie is the first-person viewpoint. I don't like that my view is the view of the killer—too much self-identification with evil.
20:41—Annie, your naivite will be your undoing. I still dig your freckles.
24:01—DO NOT LOOK AT THE TOP OF THIS SHOT. You will put your eye out.
25:47—Once I put a dead snake in a counselor's pillow. It was awesome. He screamed like he was at an N'SYNC concert.
30:10—Ralph, if I find you in the pantry again, I will punch you in your stupid hat.
35:06—Kevin Bacon puts the sensitive guy ploy into action. Listen carefully to your girlfriend's crazy dream about blood. It may help you in about four minutes.
37:01—I've always wished that True Love Waits would realize the genius morality tales that these films are.
37:25—I could go for a bag of chips. I must press on.
38:29—Apparently, guitar playing has improved in twenty years.
39:50—FULL CHEEKAGE.
42:27—Check that: DARE can join forces with True Love Waits. It'd be awesome. Sex AND drugs equals really bad things.
46:48—This one has the worst death in the film. By. Far. Again, sex kills.
47:32—Raincoats plus undergarments. Who writes this stuff?

48:57—Two dollars says this is a cross-dresser. I'm putting money on it here and now.
51:43—I really should be doing reading for the dissertation. My girlfriend will kill me for this. But not as much as someone is about to get it. I won't say who.
56:34—Those are some serious floodlights, for the annual Midnight Madness archery tournament, I suppose.
1:00:28—No one has died for nearly 12 minutes. Except the phone line!!!!!!!!!!!!!
1:01:22—Note to self: cars DO NOT work when they're wet.
1:01:33—Note to self: do not make prophetic utterances about 'tomorrow' when all your friends have been axed that night.
1:03:48—Note to self: if you see someone holding a butcher knife, walk away.
1:06:22—Why check on a generator that does nothing, at 4 in the morning? It can wait.
1:07:22—Heart rate picks up noticeably. I have trouble breathing.
1:08:14—I really need a glass of water. I am stuck to the couch.
1:09:47—Note to self: decaf coffee attracts bears and serial killers.
1:10:55—I take it back—Bill had a worse death than anyone. Can you imagine an arrow in the eye? At two camps, I taught archery to kids, and I have to say that I was more terrified doing that than pretty much anything I've done since. Uncoordinated nine-year-olds with deadly weapons is Friday the 13th, pt. 14.
1:13:58—You're going to run like hell, that's what you're going to do!
1:18:13—why is Jason bald before he died?
1:19:45—I'm also betting that whoever wrote the screenplay for The Shining watched this.
1:20:21—Where has this arsenal been all movie?
1:21:36—CAT FIGHT! You did not steal my man!!
1:25:05—Again, The Shining. And where'd she get the freaking machete? Some cooking show is going to wake up tomorrow PISSED.
1:27:18—I love that Pam has now been attacked with a paddle, a frying pan, and a ball of yarn.
1:27:55—SLOW MO. Correction: THIS is the most gruesome death. And cue the Bruce Banner music.
1:29:58—Wait for it…wait for it…
1:30:17—I knew it was coming, and it still makes me stop breathing.
1:31:40—"Ma'am, we didn't find any boy." Yet. I love it--accuracy, with a hint of an overture, that this... story... is.... not... over...... yet.....